Description
Meta Trak S5 Deadlock is the most comprehensive vehicle security and connectivity system on the market. It combines advanced immobilisation with MetaTrak's new generation tracking technology, 24/7 control room monitoring and an easy-to-use app.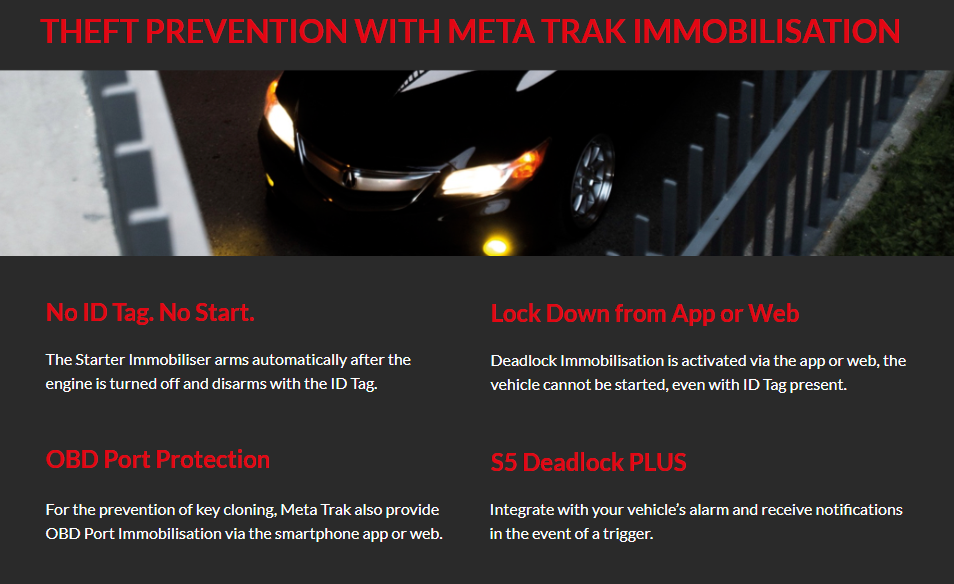 This is a Thatcham accredited product suitable for customers who require a Category S5 approved GPS tracking system in order to meet their insurance policy requirement.
Meta Trak S5 Deadlock provides a Thatcham approved Category S5 GPS/GSM Stolen Vehicle Tracking System. As standard a Category 6/S7 product, tow-away alerts, battery disconnect and battery low and tamper alerts, but the MetaTrak VTS S5 also provides a dedicated mobile app suitable for IOS and Android and Driver Recognition tags.
DeadLock Advantages
The vehcile will not start without the ID tags present in the vehicle (This option is selectable at installation)
Fast Response time if the vehicle is moved without an ID tag present meaning a much quicker recovery time.
Once the immobilisation command is entered via the app, the vehicle will not start even with the iD tags present in the car
First yers subscription is included in the supply and fit price!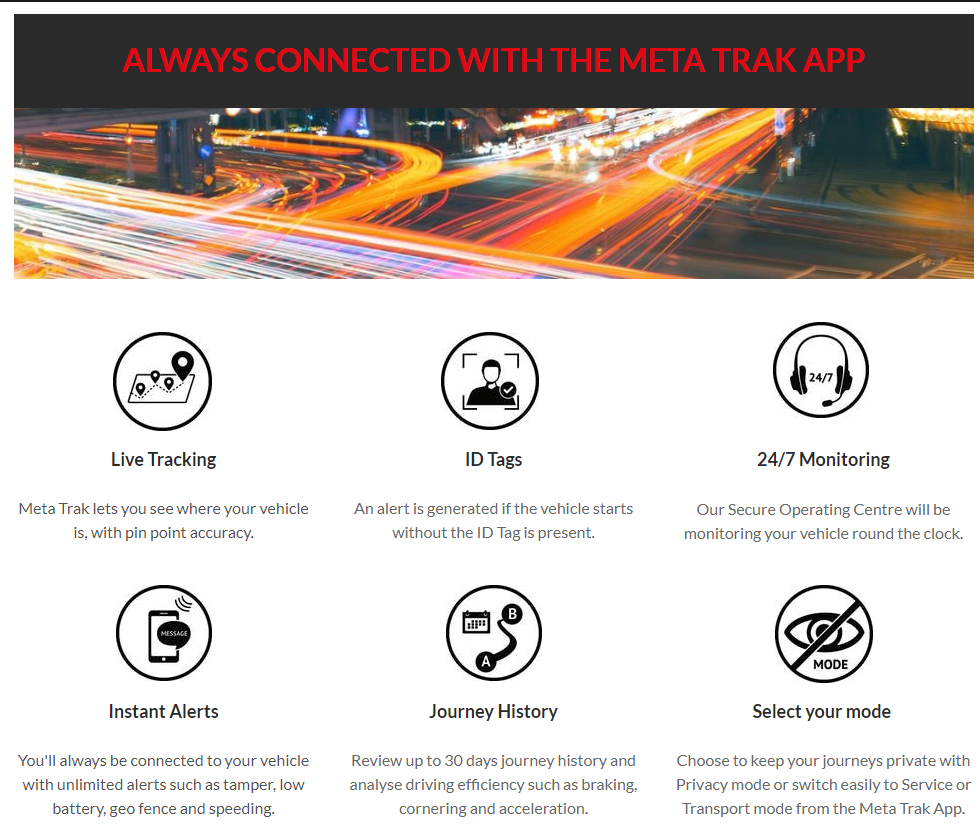 Please note the fully fitted price includes one year's service subscription.
Professional Stolen Vehicle Tracking
Secure Operating Center Monitoring
Latest satellite location technology
Thatcham Category 6 and S5 compliant
Insurance Approved
Journey Scoring
Journey history
Real-time tracking via app/web
Smartphone App
Web Portal
3yr Warranty
European Coverage
1 Year Subscription £149.95 after the first year